Entrepreneur
Do you feel stressed or overwhelmed? Are you taking on too many tasks at one time? As a new entrepreneur with a home based business, it's easy to become overwhelmed with your daily business tasks. You're creating your own marketing strategies, websites, and advertising. You're basically conducting your business functions and handling administrative work without any help. Being an [...]
Read more
Send to Kindle
There is a social media premise that it's about getting the most followers or friends that you can obtain. However if you want to have a vital social media presence, then building relationships should be the focus of your efforts. Have you notice that many of the tweets or messages from people that promise you thousands of followers of friends in a short amount of time, come from people who are not into building relationships.
When it comes to how you use social media, keep in mind that relationship building includes 3 basic things: Connecting, Communicating, and… Read more
Send to Kindle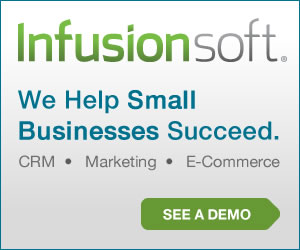 One of the things that I love to do is stay connected with my customers, vendors and contractors. It helps me keep the lines of communication open with them as I work on projects. In order to stay connected, I need to have a customer relationship management (CRM) tool in place that can handle all of my communication activities.
Why start using a CRM tool
Recently, I took a look at how I was handling the communication process with all of them and decided that I needed to make a few changes. After analyzing my processes, financial… Read more
Send to Kindle
Recently I had the pleasure of being interviewed by Dr. Carolyn Miller of the blog talk radio show Getting Good at Life. I got to share my tips for increasing your bottom line in 2012. It was a rewarding experience and I feel fortunate to be able to have shared my insights with those who are looking to increase their bottom lines in 2012.
Dr. Carolyn Miller is a psychologist, speaker and life coach who has a passion for helping others live the best life possible. For nearly 20 years, Dr. Carolyn has provided consultation both… Read more
Send to Kindle
When it comes to online payments today a leader in the payment industry is PayPal. Let's face it, if you have a website and your selling a product or service you nee to have a way to accept online payments. If you're not a big enough business to set up a merchant account to accept credit cards what are you going to do? This is where PayPal stands out in the crowd.
With PayPal you can accept credit card payments from your clients and customers. What's even better is you can literally set up your PayPal… Read more